Blog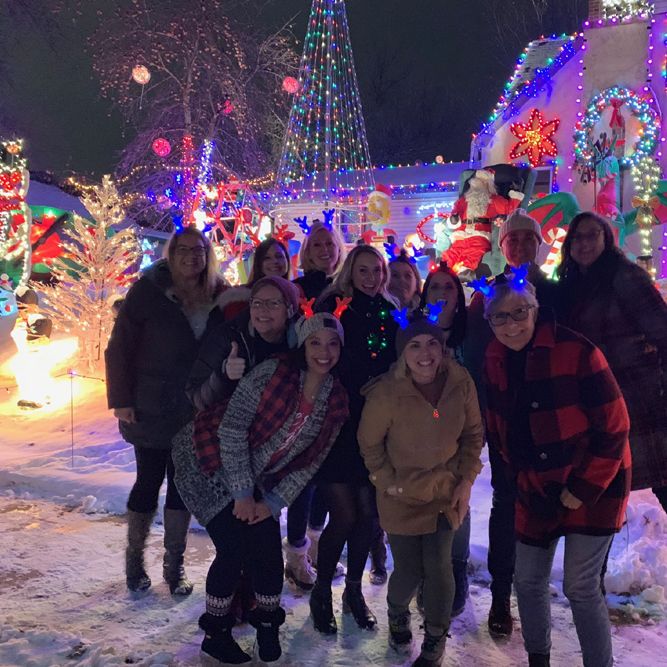 As fall comes to an end, holiday season starts right up! Please join us on our Festive Holiday Lights tour. This 2 hour experience is shown off by a professional guide inside of a nice and warm heated tour bus. The tour includes holiday games, music, candy canes, and an award-winning Holiday Lights show. Click here to Book!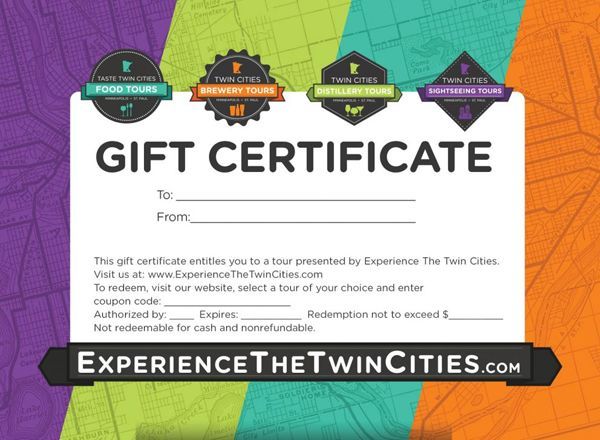 This holiday season, give your loved ones a unique experience!
Our gift certificates are the perfect way to share the food, brew, and history of the Twin Cities with those you hold dear. Foodies will love to try some of the best and unique foods that downtown Minneapolis or St Paul has to offer. Know someone who is more of a beer connoisseur? Our brewery tours are the perfect night out where you enjoy local craft beer while leaving the driving to us. Our sightseeing tours are perfect for friends or family who will be visiting our fair cities. Even locals learn something new on our tours!
Gift certificates are good for any dollar amount and do not expire. The recipient may redeem on a tour/s of his/her choice. Gift certificates are emailed as soon as they are purchased. You may request a physical gift certificate that can be mailed to either the purchaser or recipient. They can be redeemed by anyone and do not expire.
Purchasing is easy - simply click here, or call us at 612.750.9898 during regular office hours (M-F 9-4).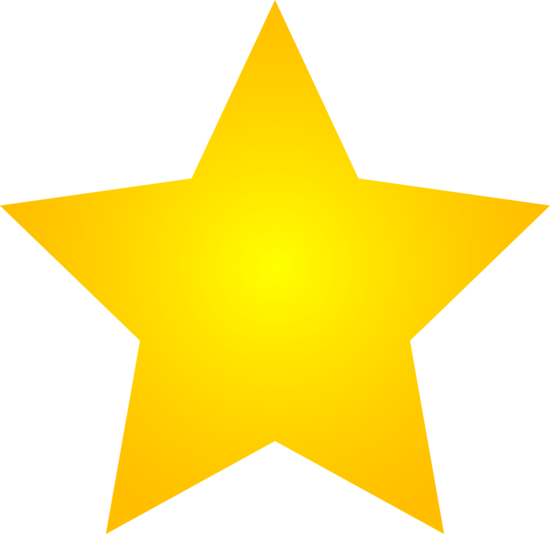 It's the end of a busy summer for us, which saw us guiding tours for the general public as well as bachelors, bachelorettes, corporate outings, and family reunions. If you'd allow us to toot our own horn, we'd like to share some of the compliments we received. Our guides love what they do and work to ensure our amazing guests have 5-star experiences. Receiving kind words like these are the icing on the cake!
"Our food tour was absolutely amazing! Steve was the best guide! He had a great sense of humor/personality and was extremely knowledgeable about the area! I would highly recommend this tour for anyone looking for a fun and new experience."
"I really enjoyed this tour. I've lived in Minneapolis most of my life and still learned a lot of interesting history. It was a beautiful day for a long walk and our guide, Andrea, was very knowledgeable and pleasant.
This was such an amazing experience! We did the brewery tour for a friend's bachelorette party, and it was everything we hoped for and more! Our tour guide Michelle was amazing and everyone had a wonderful time!"
"We were visiting from Atlanta and decided to take this tour. We had a great time and met some great couples. Our tour guide, Nancy, was very knowledgeable and loved her attitude. I would highly recommend this tour!"
"Tim was an excellent guide! Very informative & engaging. Would highly recommend this tour to everyone visiting or living in the area. Tried restaurants we would never have stopped to eat but ended up being our favorites! The chocolates were out of this world!! Thank you for a very enjoyable afternoon."
"Lindsay was wonderful and made the tour so much fun...our fellow group members were fun and interested in Minneapolis area so it made it that much more fun! Lindsay was informative and asked us/MN natives about facts...so fun! I WOULD recommend Lindsay to anyone that wants a great tour! Kudos to Lindsay! :)"
"We booked a 4-hour brewery tour to celebrate a birthday with a group of about 10 people. The overall experience was great: the process to plan and book the event was efficient and I was able to customize a lot about our event. The bus was clean and updated with snacks and water provided, as well as a hookup for music. The driver and our tour guide (Brian) were great. Very friendly and knowledgeable! We went to 3 breweries and ate lunch at the first one. They got us back right on time. I would highly recommend this group!"
If these sound like experiences you'd like to have, we'd love to host you, too!